Welcome Wine Lovers!
The Everly Wine & Provisions Shop is Open Wednesday to Saturday 12-6pm

Or shop online
Delivery available Wed-Sat 4-7pm
Free LOCAL delivery for orders over $150
We now ship Ontario wide. Standard shipping rates apply

We are thrilled to be sharing wines from The Everly Restaurant & Lounge wine list and others we have discovered along the way. These wines are unique to Kingston and not available through the LCBO.
Our focus is on low intervention wines, made by small producers, many of whom work by organic and biodynamic growing practices to create beautiful thoughtful natural wines. We hope you enjoy them as much as we do!
Amber & Brenna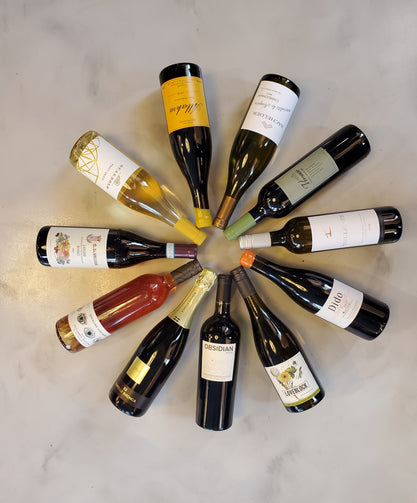 Featured product
$5 Donation to the St Georges Lunch Program
Regular price

Sale price

$5.00
Pay it forward - 100% of your donation will go towards the food costs of feeding 50+ people in our community every day, run entirely by a fantastic volunteer crew, thank you!
Red

72

products

White

50

products

Rosé/Orange/Skin Contact

33

products

Sparkling & Fizz

25

products

Wine Packs

6

products

Food

37

products
Showing 6 of 72 products on Red collection
Showing 6 of 50 products on White collection
Showing 6 of 33 products on Rosé/Orange/Skin Contact collection
Showing 6 of 25 products on Sparkling & Fizz collection
Showing 6 of 37 products on Food collection
Other Drinks

37

products

Non-Alcoholic

11

products

Food

37

products
Showing 6 of 37 products on Other Drinks collection
Showing 6 of 11 products on Non-Alcoholic collection
Showing 6 of 37 products on Food collection
Featured product
The Everly Restaurant Gift Card
Regular price

Sale price

$50.00