Collection: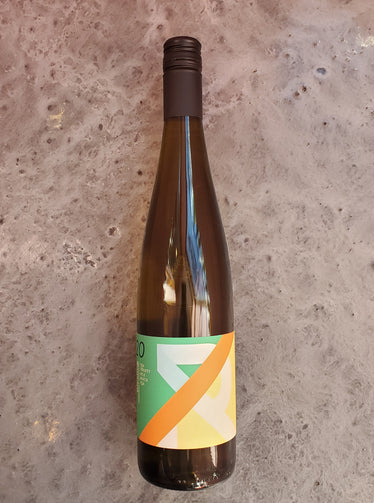 Collection:
Trail Estates 2020 Barrel-Ferment Riesling
Trail Estates 2020 Barrel-Ferment Riesling
Regular price

Sale price

$44.00
"An expressive nose of lime, apricot, earthy/savoury notes, peach fuzz, a floral accent, and spice. There is subtle effervescent in the glass with deep lime and lemon notes, dried apricot, earthy undertones, perfectly dry and austere with a bright, lifted finish. Would love to age this up to five years to see where it goes."
Rick VanSickle, winesinniagara.com
Fermented naturally with natural malolactic. Racked out of barrel after 10 months and bottled unfined and unfiltered. We didn't want to add more sulphurs (25ppm is enough for anyone!), so this was bottled early with results in some natural effervescence.
Such a happy, balanced wine. Aromatics of apricot, peach blossom and honey around a solid citrus core. Finishes near-dry with zippy acidity and ... refreshing spritz!