Collection: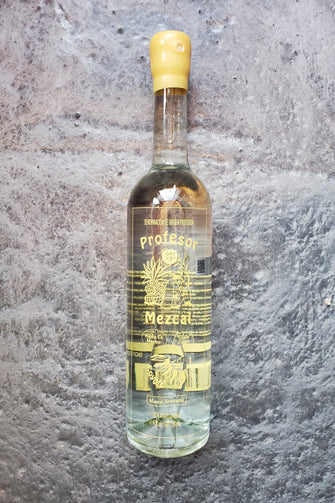 Collection:
Profesor Mezcal - Lyobaa/Coyote
Profesor Mezcal - Lyobaa/Coyote
Regular price

Sale price

$115.00
This species of agave (Lyobaa) is commonly referred to as "Coyota" or "Coyote". Believed to be a hybrid (result of cross-pollination) of the Karwinskii agave family (madrecuishe, cuishe, etc) and a Tobala. The Lyobaa agaves used for this LOTE were all wild, and took approximately 11-12 years to mature (espadin takes 7-8 years). Incredibly rare to come across and have the opportunity to work with this type of agave. 

Nose is butterscotch & your uncles cigar box. Tastes like a campfire that's being fuelled by mesquite, sugarcane, and citrus. Despite its uniqueness and high alc %, it is quite approachable for someone looking to take the next step beyond an Espadin!