Collection: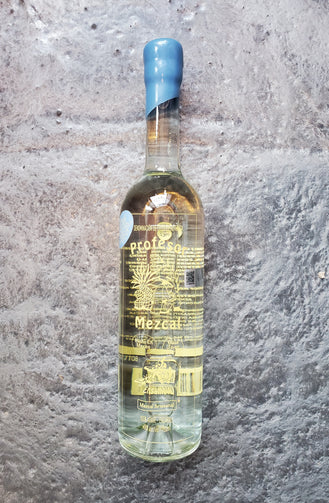 Collection:
Profesor Mezcal - Ensamble
Profesor Mezcal - Ensamble
Regular price

Sale price

$115.00
An "Ensamble" is "more than one" species of agave. This Ensamble is 7 species of agaves - 10% Cuishe. 15% Jabali. 15% Madrecuishe. 15% Tepeztate. 15% Pulquero. 15% Espadin. 15% Tobala. All agaves are cooked, fermented & distilled together. All wild agave (except Espadin). 

Each species of agave shines through at different times.. one sip can taste like Tepeztate, the next like Cuishe. No single agave species overshadows the others. Mineral forward, with a touch of caramelized brown sugar & wet grass. Some sips there is a distinct fruity ripeness (banana and maple syrup?) that puts the underlying minerality & smoke on the back-burner.Lot's going on! 
Our friends at Professor Mezcal prioritize quality and sustainability above quantity and yield (kind of like us). Each bottle is numbered by hand, and each batch has its own unique nuances. Agave & Water - NOTHING ELSE. Made in San Juan Del Rio