Collection: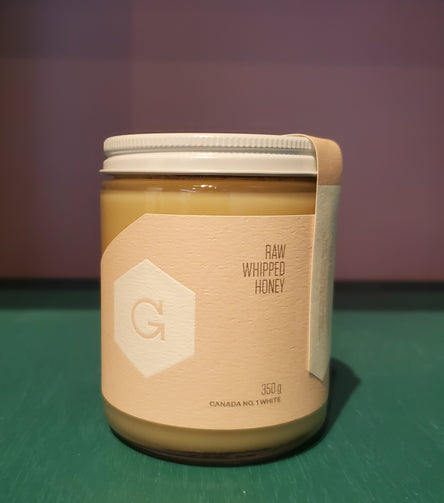 Collection:
Gibbs Raw Whipped Honey 350g
Gibbs Raw Whipped Honey 350g
Regular price

Sale price

$15.00
Beekeeping has been a Gibbs family tradition for four generations. That's more than eight decades of shared wisdom, connection and a deep respect for our natural environment that has passed down through our family. Today, the Gibbs Honey tradition is proudly being carried on by us, Andrea and Russell.
Our signature honey, the way nature intended… raw, pure, unprocessed—and totally delicious. Never heated, contains traces of pollen, propolis and beeswax.


Raw honey will crystalize over time, but this is a completely natural process. If you prefer a liquid consistency just place your jar in a pot of water low heat until it returns to a liquid state.
Flavour, colour and consistency will vary from season-to-season reflecting the unique and changing characteristics of our landsc