Collection: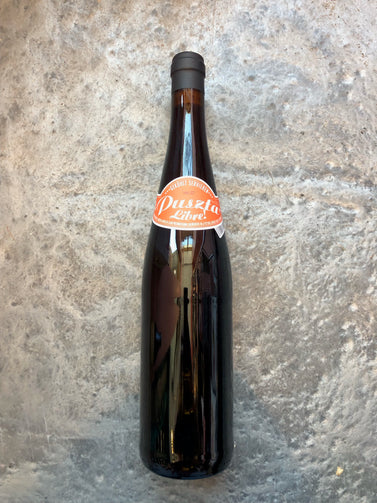 Collection:
Claus Preisinger Puszta Libre 2022
Claus Preisinger Puszta Libre 2022
Regular price

Sale price

$44.00
Claus is deeply committed to working in harmony with nature; he has been working with ambient yeasts since 2002; and, has been certified Biodynamic since 2009. He also keeps his cellar interventions to a minimum, strongly advocating for wines that achieve balance naturally. His wines are always true to terroir and varietal - pure expressions of fruit, time and place. 
A wild yet lively and very drinkable red wine blend from Austria that's made from Saint Laurent and Zweigelt. Delicate tannins and a vibrant red and black berried fruit character make this an excellent wine for the table. Drinks well with a slight chill.