Collection: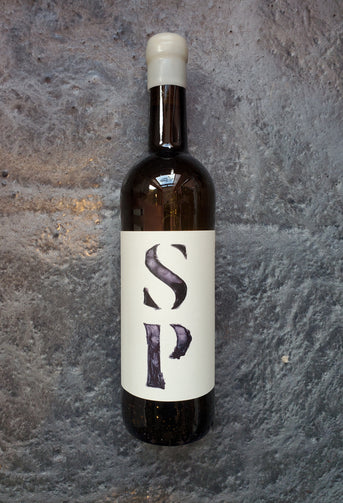 Collection:
Partida Creus SP 2021
Partida Creus SP 2021
Regular price

Sale price

$52.00
'Partida Creus produce a very limited quantity of high-end very original wines made with organically grown grapes. The initiative was started in 2007 by a couple of Italian architects from the Piedmont region, Antonella Gerosa and Massimo Marchiori, who, seeking a complete reversal in their lives, relocated to the quiet village of Bonastre.
There they refurbished an old agricultural building, converting it into a cellar, a project carried out with recycled materials and solid structures. Members and producers of Slow Food, since 2004 they have been engaged in the recovery and preservation of Bonastre's viniculture heritage in the Baix Penedès region. Tasks in the vineyard are shared with Orazio and Vincenza, a donkey and a mare that help them practice a traditional environmentally friendly philosophy.
Subirat Parent is a near-extinct grape variety that is related to Malvasia. Farmed organically, fermented with wild yeasts and unfiltered it's a light-bodied burst of sweet grapefruit, lemon peel, creme fraiche and sour mash with a lightly tannic texture not unlike cold tea and a featherweight 10% alcohol'