Collection: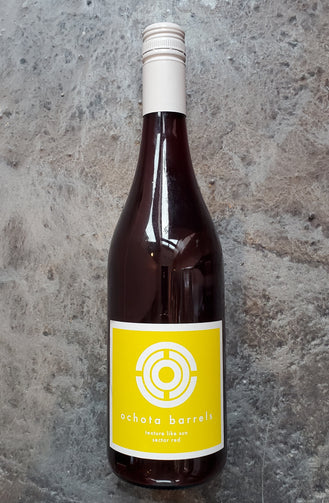 Collection:
Ochota Barrels Texture Like Sun 2021
Ochota Barrels Texture Like Sun 2021
Regular price

Sale price

$70.00
here is nothing 'classic' about this blend. It's a playful bits 'n' pieces blend of Pinot Noir, Grenache, Gamay, Gewurztraminer, Pinot Meunier and Syrah which is wicked to drink.
The blend sounds weird but as the name suggests (a line from a song at Taras and Amber's wedding), this is all about texture. This is less about the varieties and more about the final product, a kind of 'greater than the sum of its parts' scenario.
It's a wine made without a second thought of convention. Throw out the rule book and make something awesome and just like its namesake song, it's a wine that will just get stuck in your head.
Spring is almost here, here's a little sunshine in a bottle to kick things off.