Collection: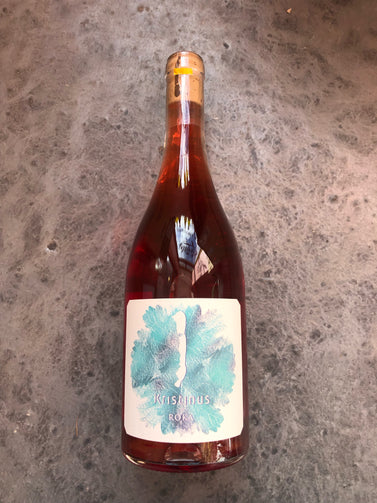 Collection:
Kristinus Róka Rosé 2021
Kristinus Róka Rosé 2021
Regular price

Sale price

$35.00
Wine Makers Notes
Reminiscent of the fox in more ways than one, the Róka Rosé shines red-gold in the sunlight like the fur of its namesake, prowling the Kéthely Forest next to Lake Balaton. Bone dry, this full-bodied wine is surprisingly light and viscous and with a bit of time to develop in the glass, you'll see just what a cunning fox it is! Light smokiness and hints of gunpowder fill the nose before revealing a lively palate of ripe strawberries, rhubarb and juicy peaches. With warm, riper aromas and creamy texture, its refreshingly vibrant acidity creates an impeccable balance as the initial savoury-sweetness dissolves into a long, salty-savoury finish.  A rosé for the non-rosé enthusiast, Róka is unrivalled on its own, but pairs well with grilled chicken, summer salads and white soft-ripened cheeses.
Spontaneously fermented, aged on fine lees for five months, minimally filtered and organic.