Collection: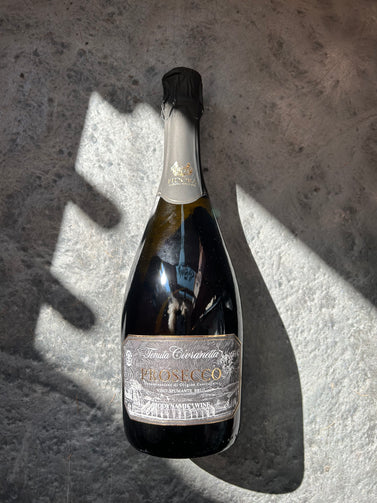 Collection:
Fidora Prosecco Spumante DOC
Fidora Prosecco Spumante DOC
Regular price

Sale price

$32.00
The Glera grapes of our Civranetta estate are nourished with bands of "Caranto", the ancient Pleistocene stratification, which is composed of compact clay-loam soils with calcareous nodules.
The peculiar minerality of this soil, located near the Lagoon of Venice,  conveys a complex aromatic balance to every single grape, while the proximity to the sea and to its winds gives them a distinctive sapidity, which increases their aromas. The first fermentation takes place after the grapes are pressed. The second fermentation takes place once the wine has been stabilized, using a Charmat method, and lasts at least 8 weeks, in order to obtain a fine perlage.